Cutting Down your Guest List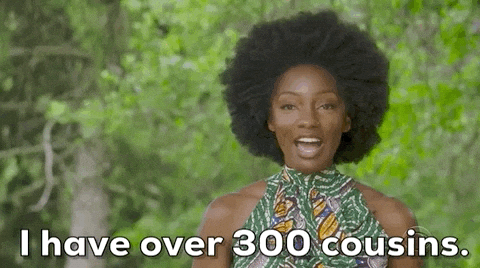 With CDC mandates lifting and warmer weather just around the corner people more than ever are wanting to gather and congregate. Many couples chose to postpone their wedding due to Covid-19 and now they have to deal with the egregious task of dealing with their guest list all over again.
In 2022, the average wedding cost is $28,934 and couples on average are spending $193 per guest. Your wedding is an investment, do you really to want to invest in people you barely know to share that moment with? So how can you effectively cut down your guest list you may ask? Below are four groups of people you should consider cutting off your guest list:
1. M.I.A. Family Members
Your wedding doesn't have to be a family reunion. Family is often the first people to come to mind when creating guest lists. Don't feel obligated to invite every single person in your family tree especially if you haven't heard from them in years.
2. Plus Ones
Plus Ones can quickly double your guest count. Yes, you want your guests to feel comfortable with a familiar face, but is it necessary for your cousins girlfriend of the month to attend? A rule of thumb is to extend an invitation to spouses or long term partners. But, if you haven't met the plus one before or they have no relation to you and your partner's love story it's not necessary for an invitation to be extended.
3. Children
The last thing you want on your special day is a screaming child interrupting your vows. Adult only weddings are increasing in popularity and allows for a more intimate vibe. Having a child-free wedding will even allow parents to let loose and truly experience your day to the fullest.
4. Late RSVPS
Not accepting late RSVP's is easier said than done, but it is imperative for the overall flow on your wedding day. The planning team along with the caterers and venue all need your RSVP list at a certain date so they can accurately and efficiently accommodate your guests. Accepting late RSVP's completely throws off that balance.
The key to cutting down your guest list is to have a strategy and to actually stick to it. For example, if you decide not to accept late RSVPS, stick to your word and let late RSVP's know that, "Unfortunately we're at capacity". At the end of the day, it's YOUR wedding and you get to make the ultimate decision(s). Do what feels right for you and your partner and don't feel pressured to stick to societies norms or family pressure.